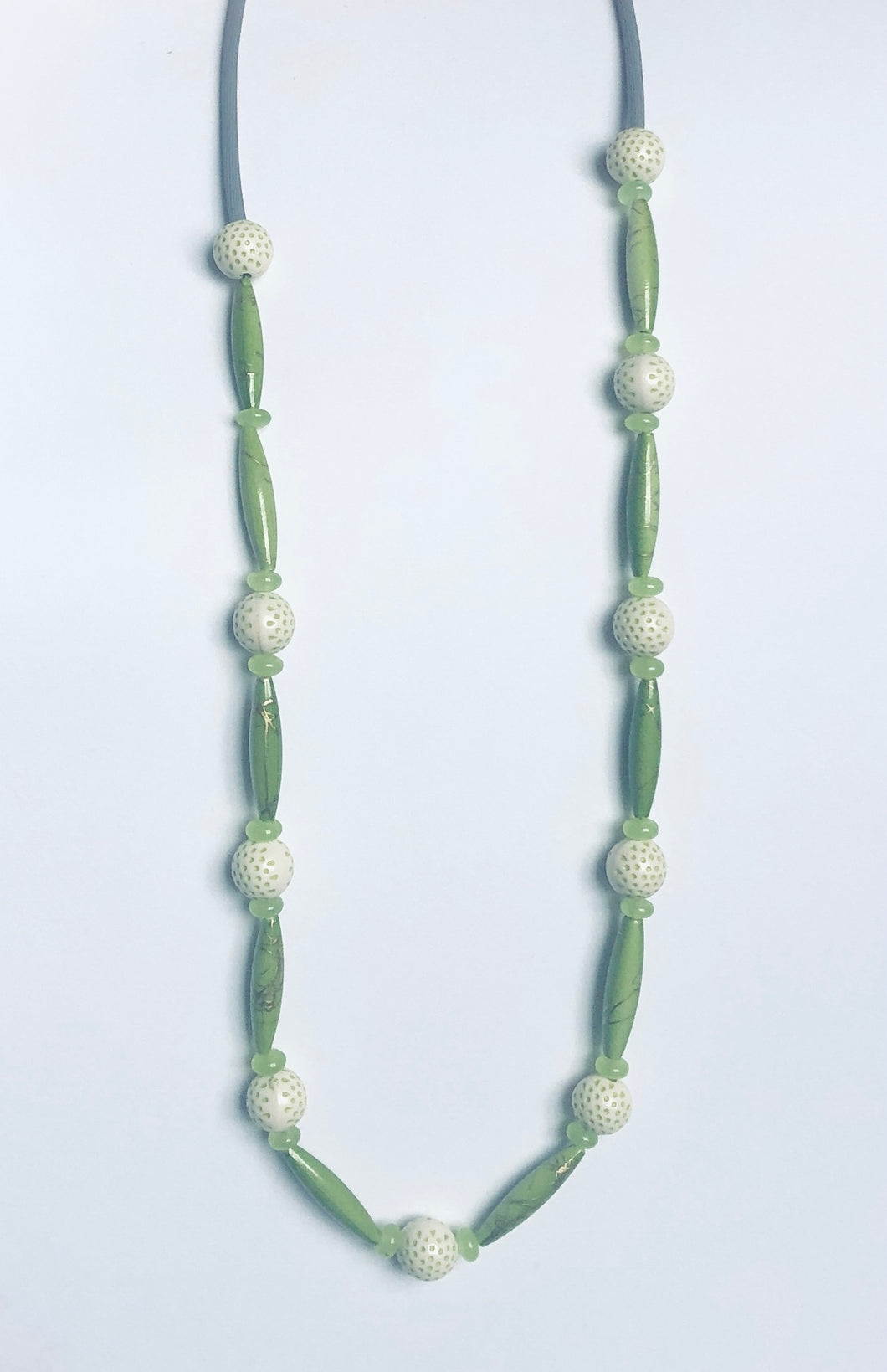 Subtle Elegance
Regular price $45.00 Sale
In my tradition of mixed media, I have combined glass, plastic and rubber in this work. The green longish beads deserve a close look as they woven with gold threads that enrich their look. The white beads are dimpled with green dots and separated with a small glass disc that plays off their green neighbors.
Facts
Glass beads & plastic companions
27"long


Secure bayonet clasp
Each of my items is one-of-a kind, but special requests that play off something you see are always welcome. Email me.