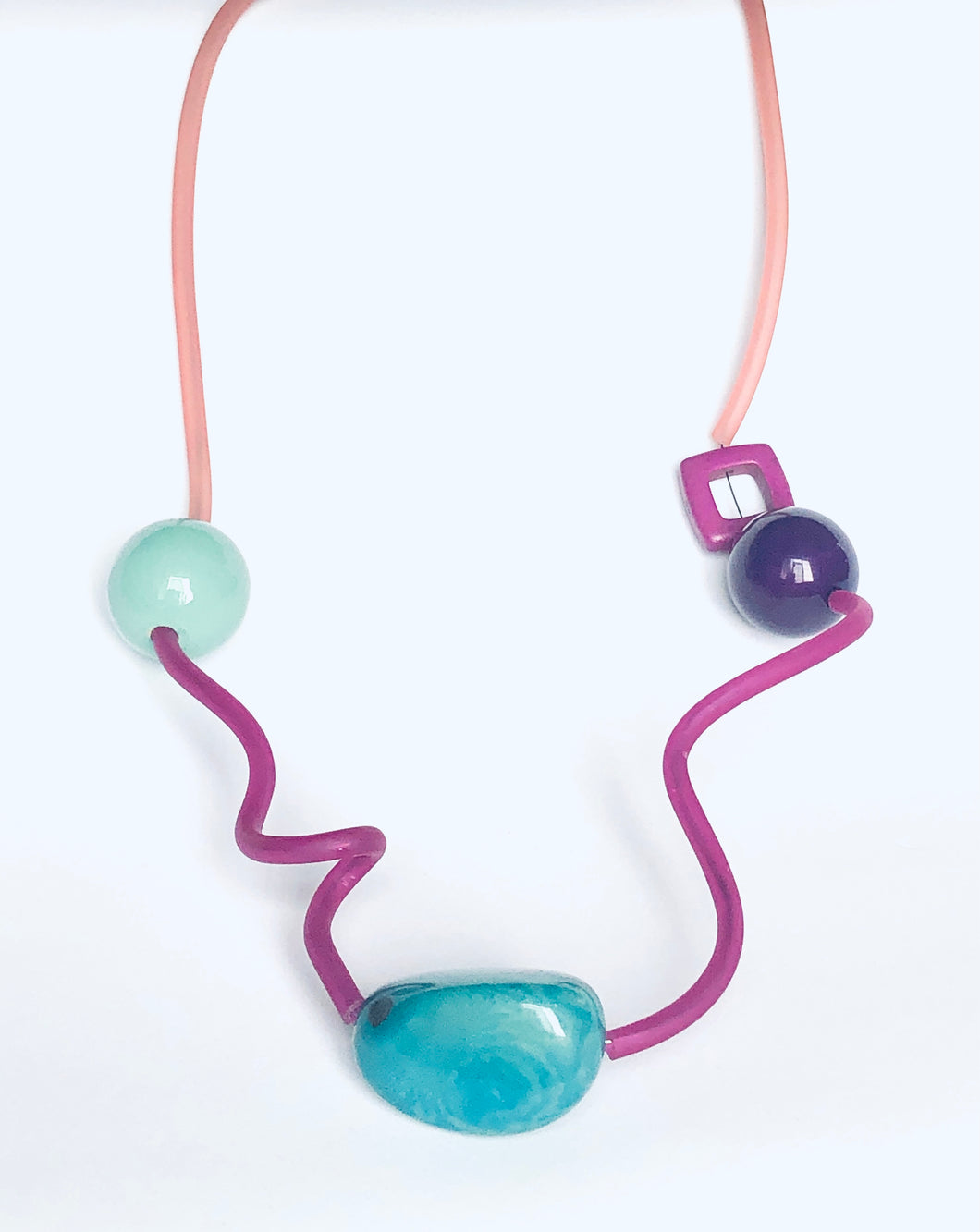 Squiggles Necklace Purple, Blue and Contemporary
Regular price $35.00 Sale
Another flight of fancy--this one is purples and blues. A tigua nut is the centerpiece strung on purple rubber until it reaches the blue and purple beads where is switches to pink. A square hematite bead alters the path, adding color and texture.
Stats:
24" long
Rubber stabilized with wire
Secure bayonet clasp
Mixed beads
Each of my items is one-of-a kind, but special requests that play off something you see are always welcome. Email me.