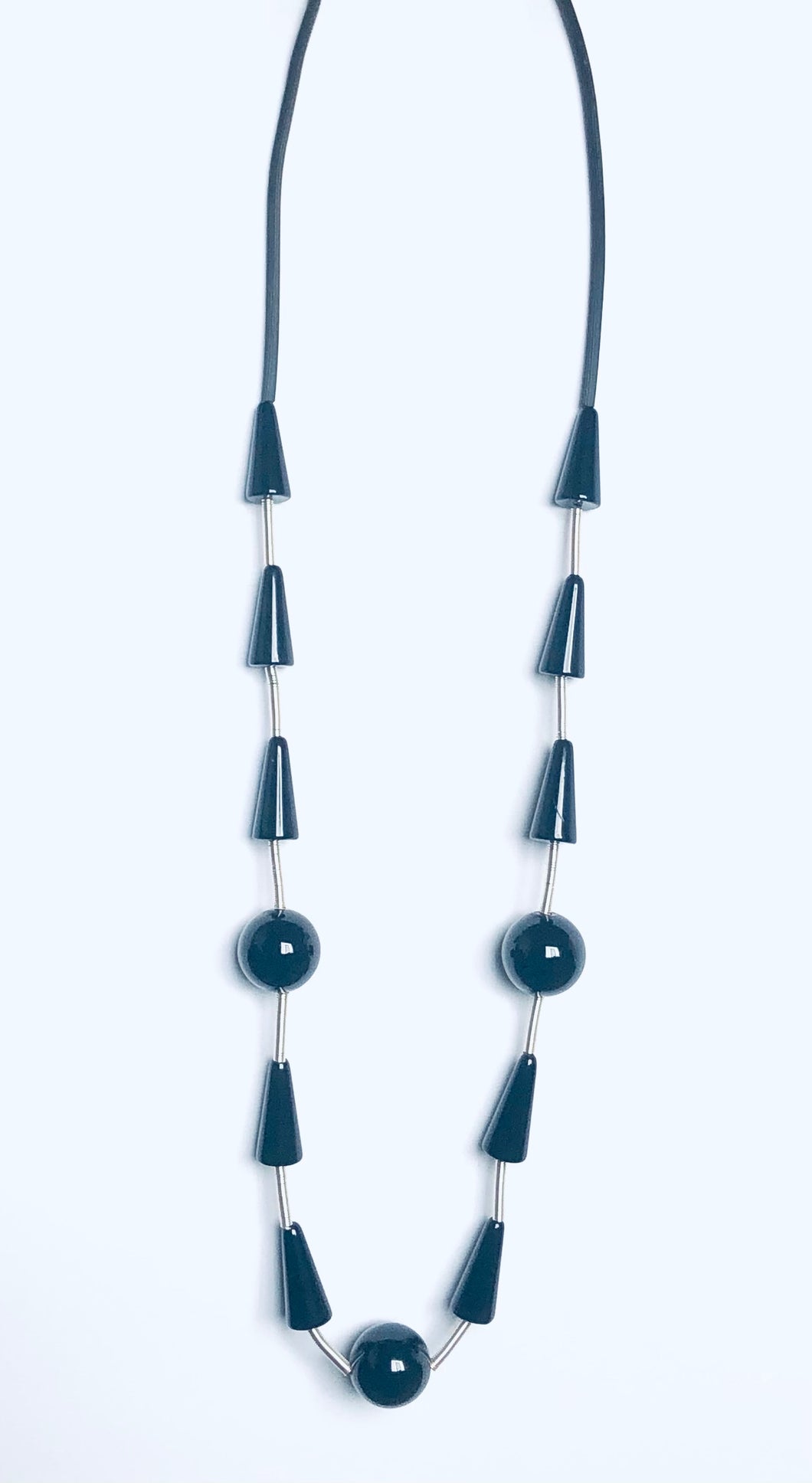 Silver/black & Onyx Necklace
Regular price $50.00 Sale
Vintage lucite beads are separated by coiled tubes of silver, both shiny, one smooth one textured. The large round beads are onyx. Rubber cord finishes this necklace for everyday or holiday wearing. 
22" long
Silver & Onyx
Rubber
Secure ball/socket lock
Each of my items is one-of-a kind, but special requests that play off something you see are always welcome. Email me.