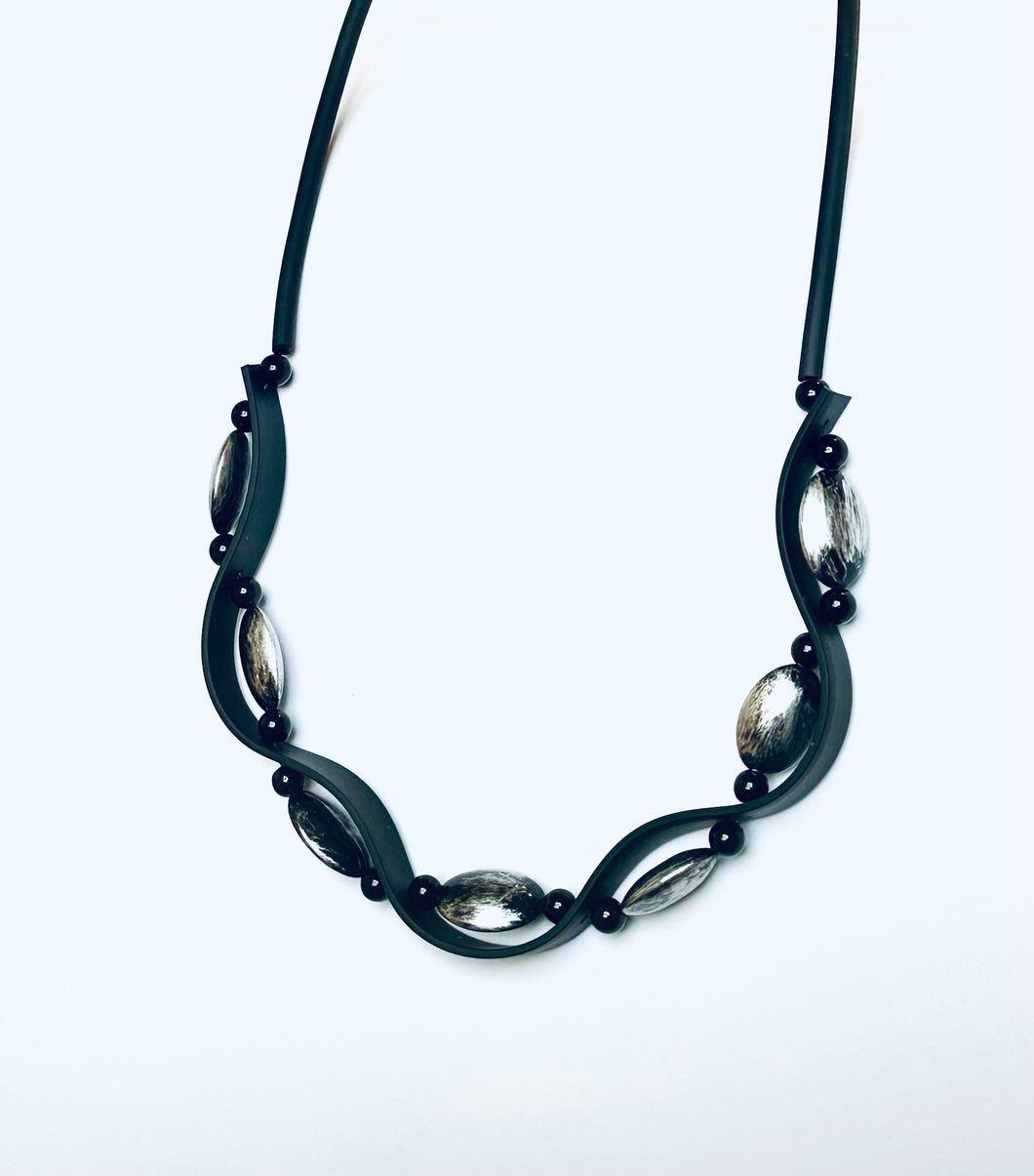 Rubber Ripples with Silver Touches Necklace
Regular price $60.00 Sale
The perfect mix of rubber ripples, glass beads, and silver touches, combine to create a piece of jewelry that's truly one of a kind. Add a touch of sophistication and uniqueness to your outfit with this eye-catching necklace!
Details
Soft rubber
Glass beads with silver finishes
Onyx orbs
Rubber tubing 
Falls 22"
Each of my items is one-of-a kind, but special requests that play off something you see are always welcome. Email me.