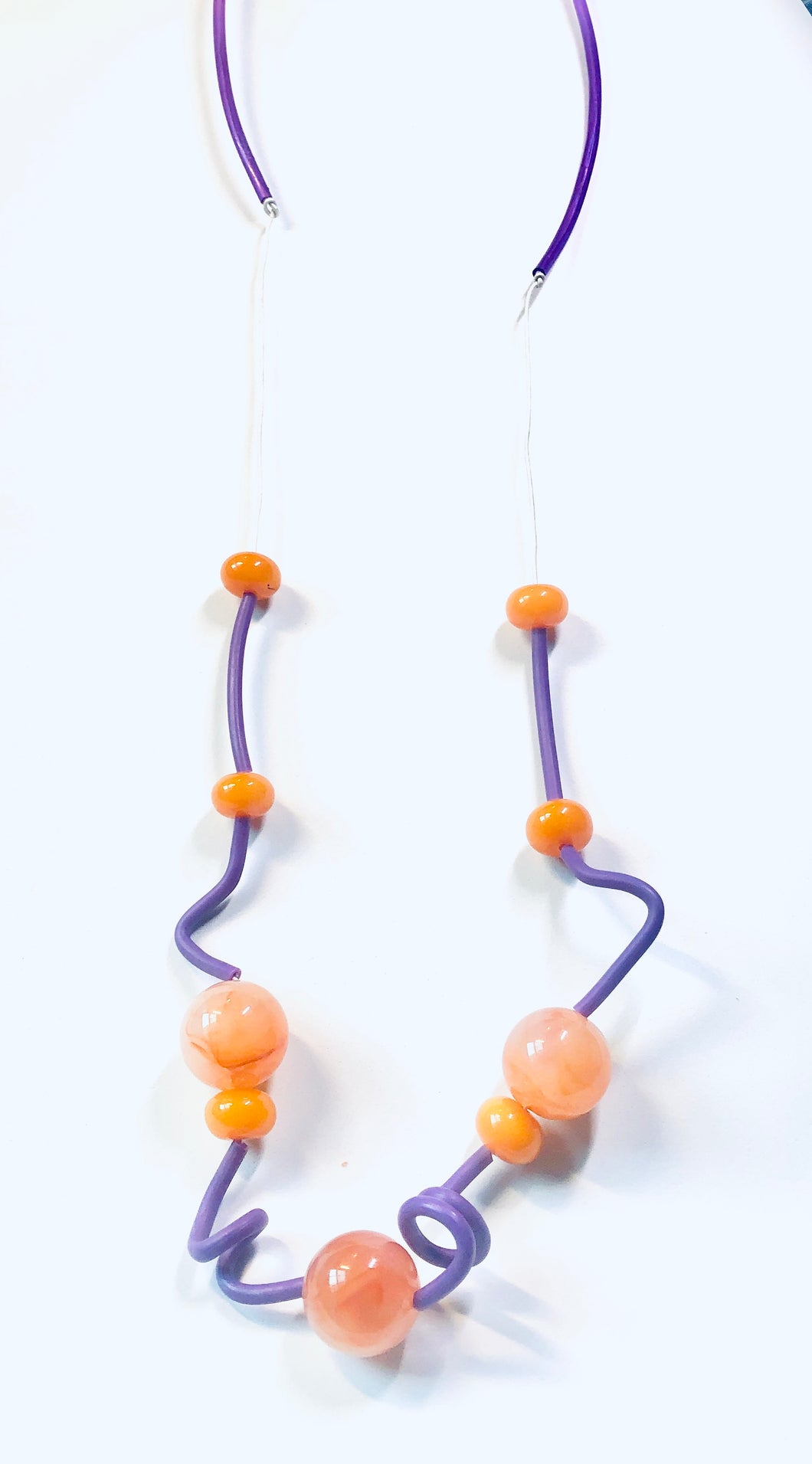 Purple/Orange Twisted
Regular price $60.00 Sale
A marvelous opaque purple rubber is the foundation of this piece. Wire is strung through the tubing, and the twisting begins. Two different style of beads are connected through as is white cord in clear plastic tube--hence the way it appears to disappear in the middle.
Facts
36" approximately
Glass & lucite beads
Fits right over the neck
Each of my items is one-of-a kind, but special requests that play off something you see are always welcome. Email me.