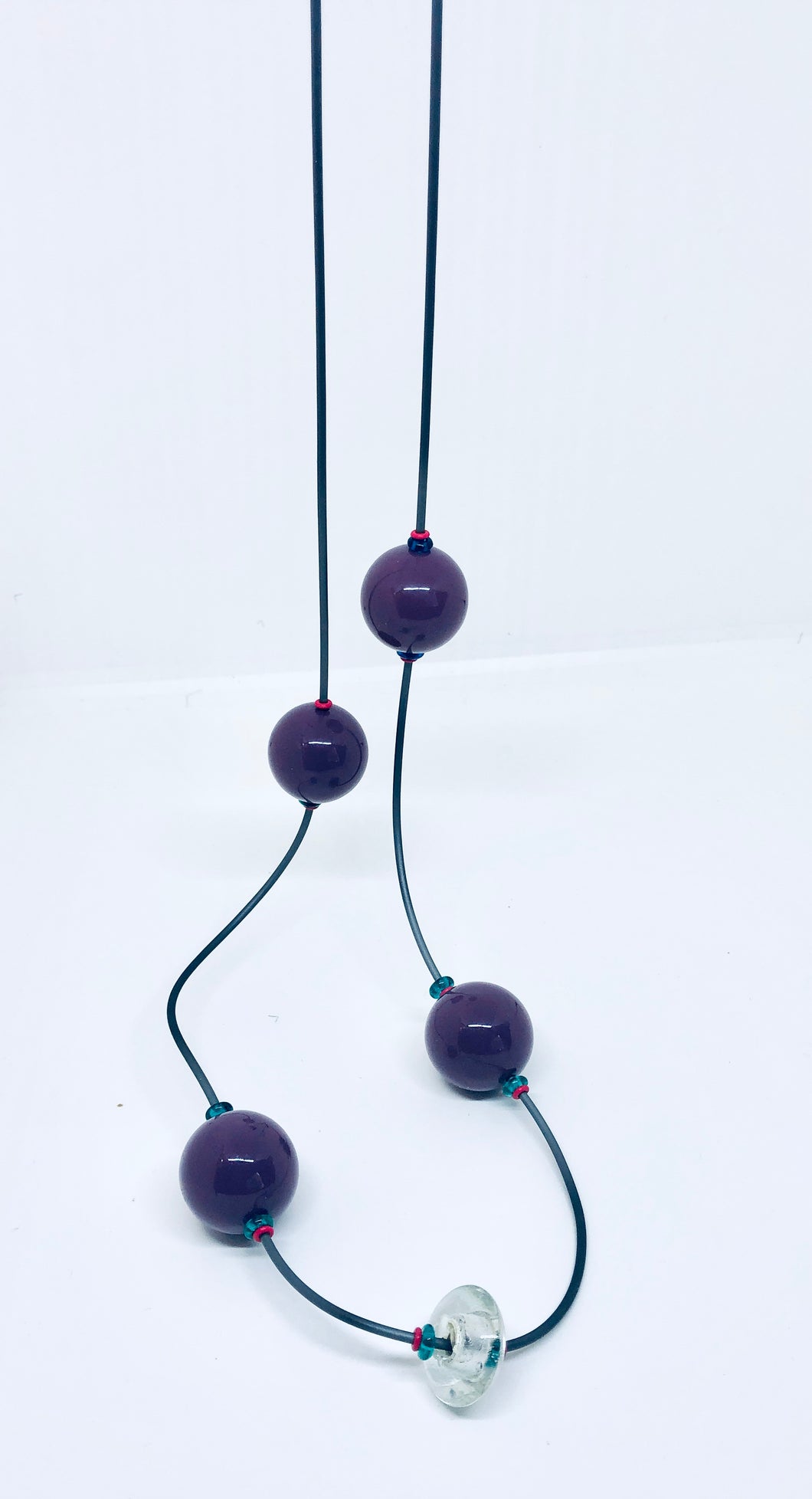 Purple Muted Statement
Regular price $60.00 Sale
Ceramic beas of a muted grey purple/plum are strung on grey rubber cord. They are held in place (and can be moved) by red "O" rings and glass rings that reflect a lovely blue light.
Facts
Ceramic beads strung on rubber
22" drop approminately
Each of my items is one-of-a kind, but special requests that play off something you see are always welcome. Email me.