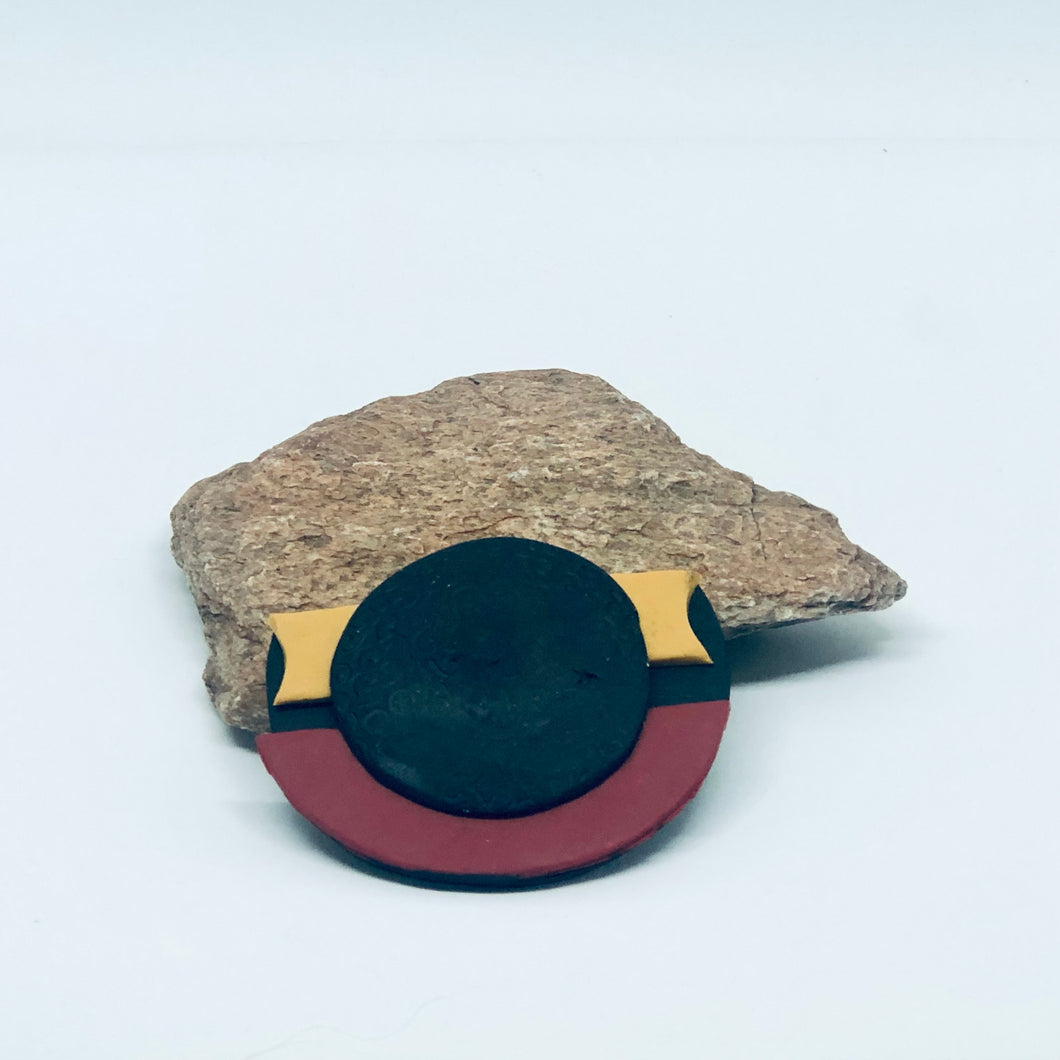 Polymer Pin/Necklace
Regular price $40.00 Sale
Polymer is a great way to create designs as I have here-circles, half circles and bars. Designed as a pin, I have also added a tube through which you can slip a textured rubber 23" cord (included) and convert this to a necklace.
2" diameter
Textured rubber cord
Each of my items is one-of-a kind, but special requests that play off something you see are always welcome. Email me.