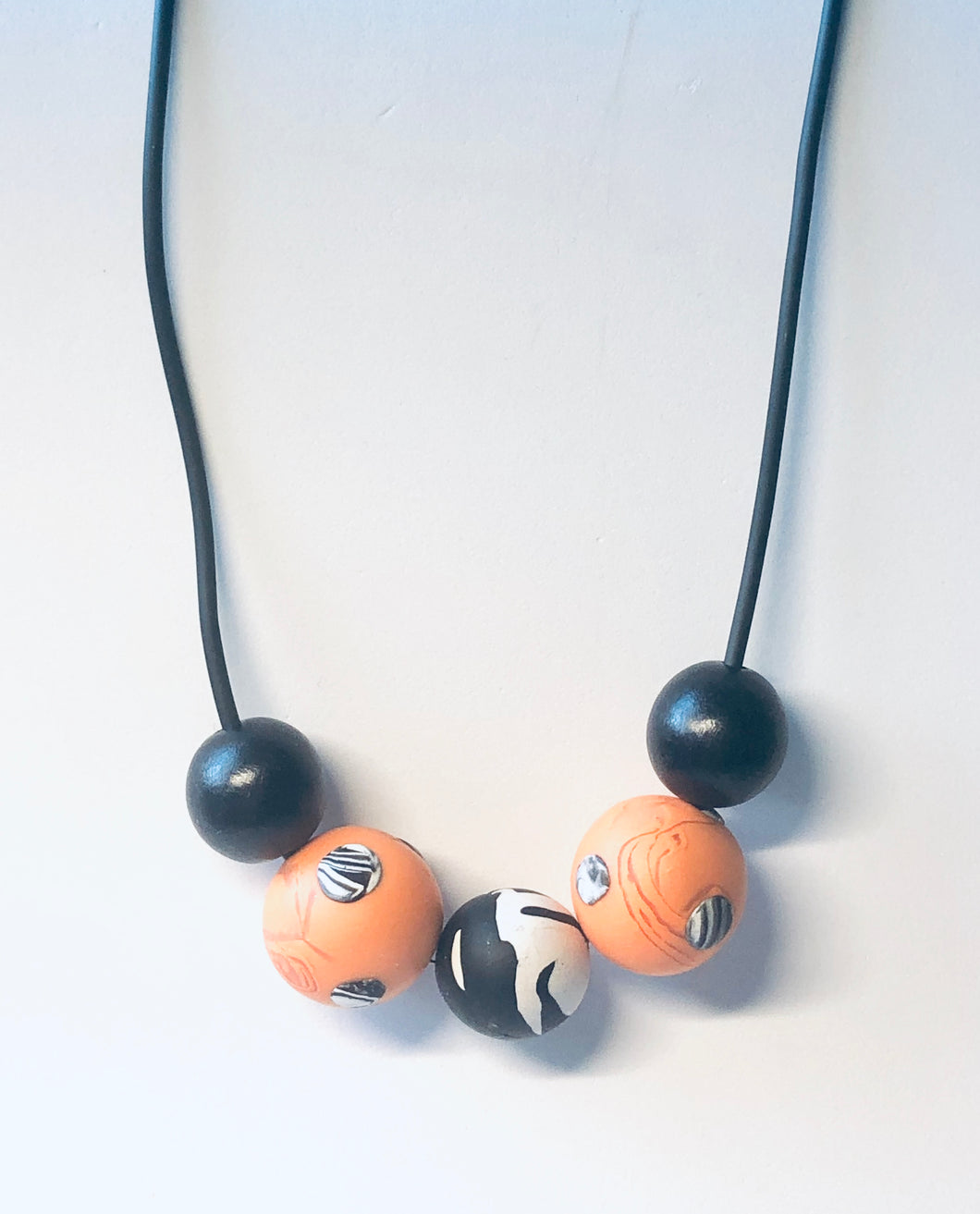 Polymer Orange & Black Necklace
Regular price $35.00 Sale
As I learn to work with polymer clay, surprises "erupt" as the black and white bead demonstates. The two organge beads were more deliberate, and you can see the black and white dots on both. Wood balls frame the necklace which is strung on textured rubber cord. All of this makes for a light, bright look.
Polymer and wood
Rubber cord & simple secure clasp
22" length
Each of my items is one-of-a kind, but special requests that play off something you see are always welcome. Email me.