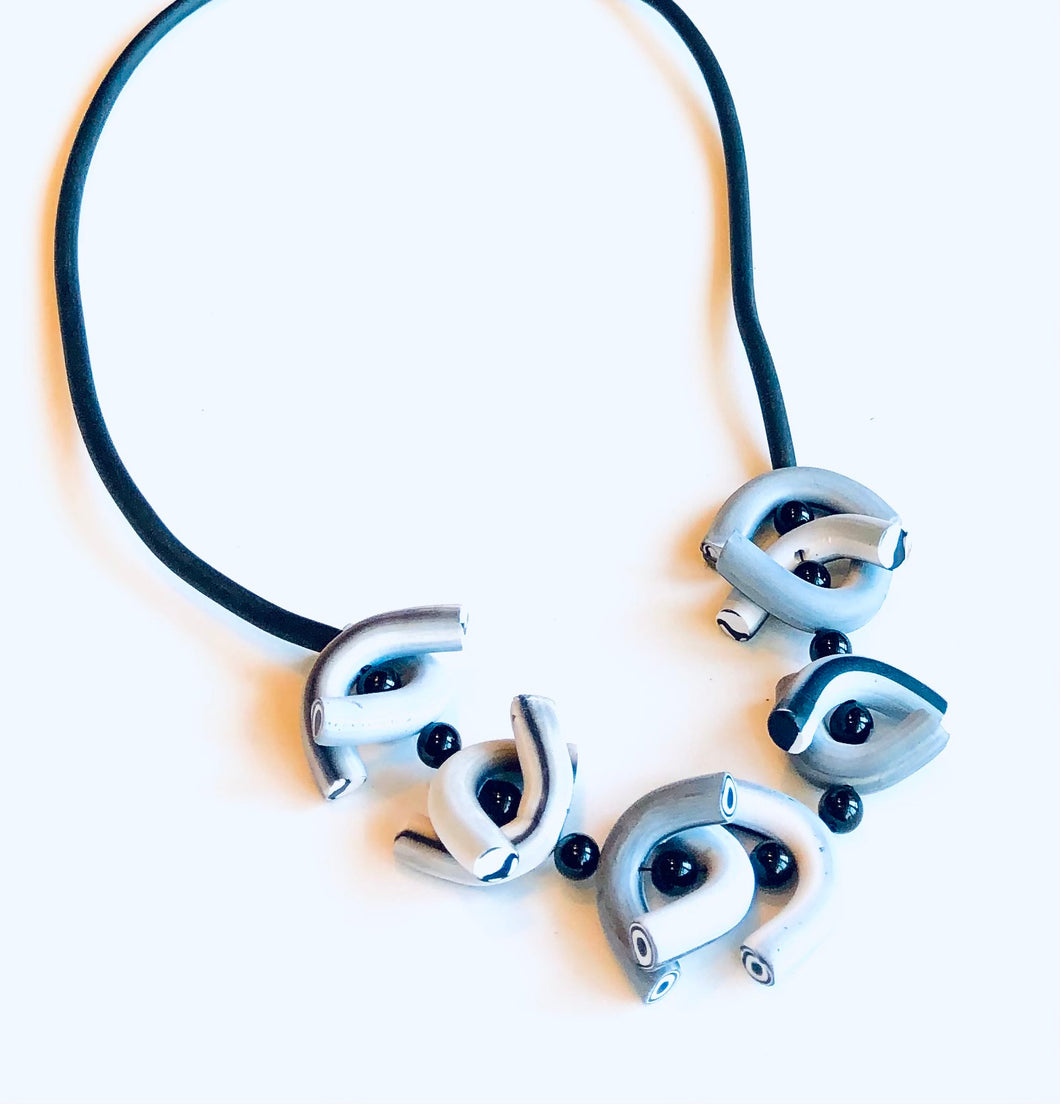 Polymer Noodle Necklace in Black & White
Regular price $50.00 Sale
Easy to wear, lightweight and goes with everything! While it may remind you of macaroni noodles at first glace, it is more subtle and more sophisticated. The beads are numerous shades of black, white, and grey blended in such a way that each bead is multi-colored and the core of each is even more different. Each pair of beads is separated by a shiny, black onyx bead.
One of a kind
Chain is textured rubber
23" in length, approximatly
Polymer clay beads
Each of my items is one-of-a kind, but special requests that play off something you see are always welcome. Email me.