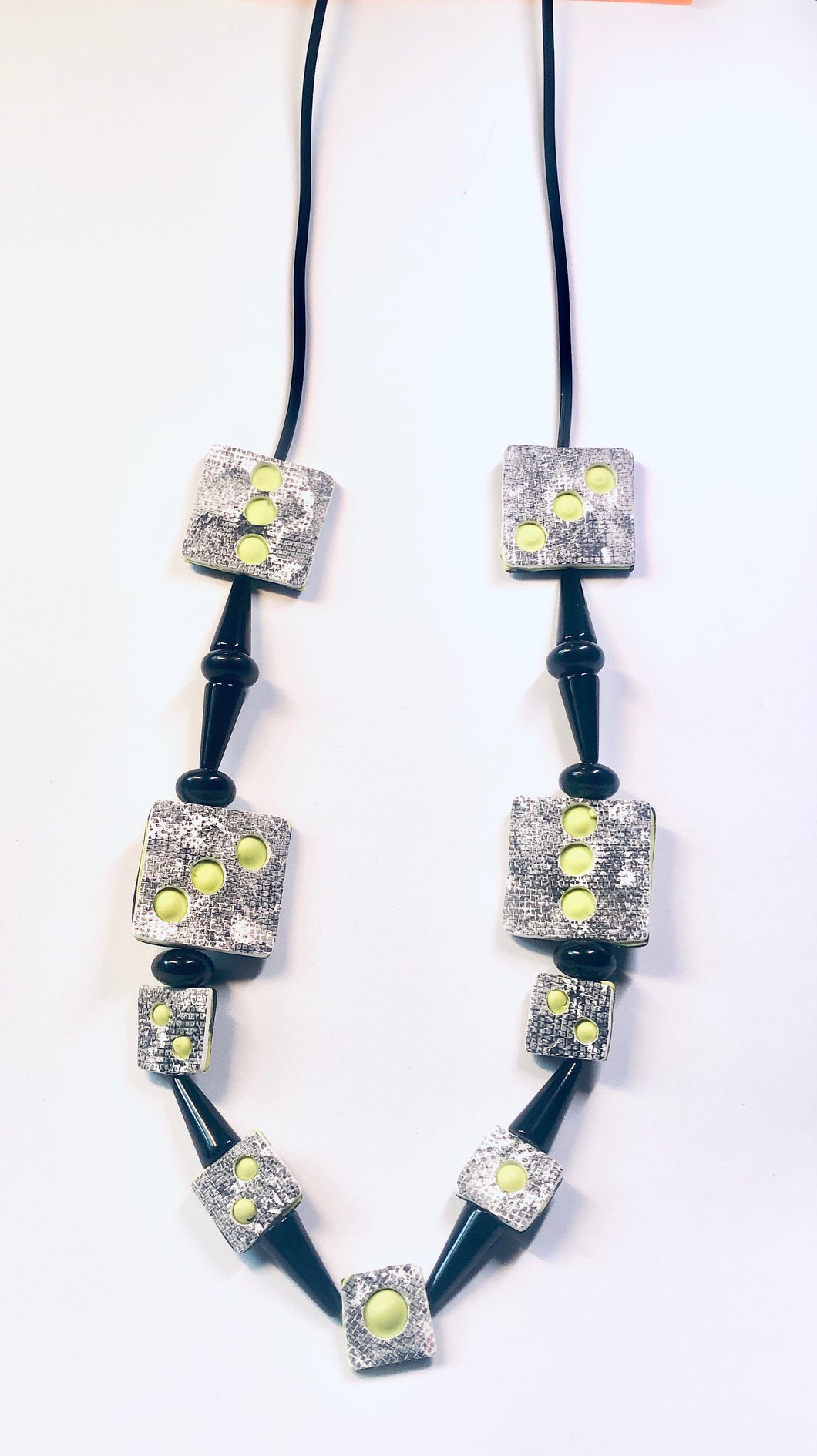 Patterned Green & Black necklace
Regular price $60.00 Sale
Cheesecloth on a slab of polymer which was then painted makes the pattern on this piece. Chartruese dots stand out along with onyx triangles that separate the polymer beads and add much to the style of this piece. The "chain" is rubber with a strong clasp at the back. 
Facts
Hangs 18"
Polymer & onyx beads
Each of my items is one-of-a kind, but special requests that play off something you see are always welcome. Email me.