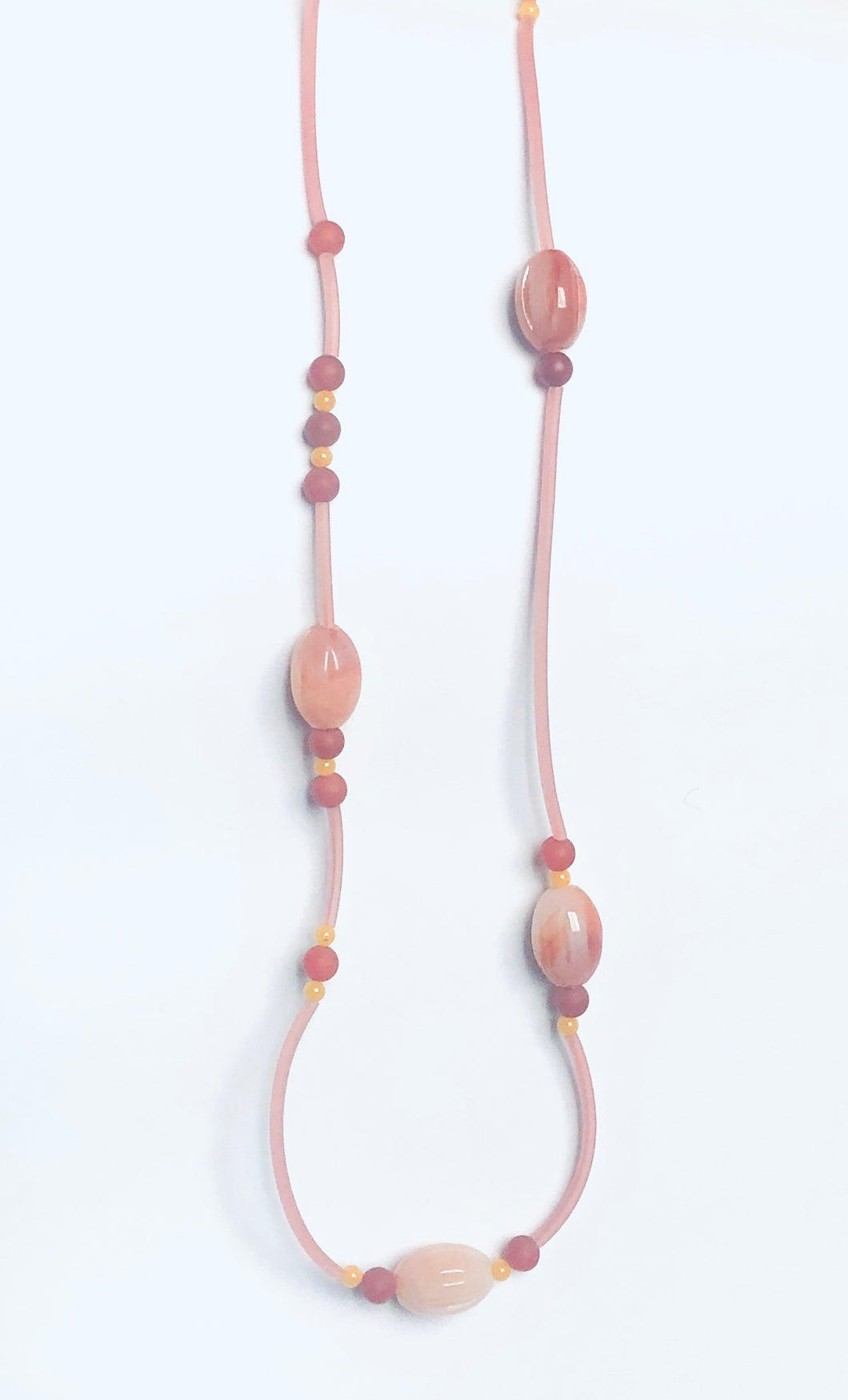 Pale & Powerful
Regular price $60.00 Sale
In my distinctive asymmetetic style, this necklace is special. I have add all these beads and rubber in my stash for a least a year and had and "ah ha" moment when I realized what good friends they could be. Tiny yellow beads separate the frosted reddish beads that connect the rubber. Large lucite beads are graduated in color and truly elegant in the way only vintage beads can be.
Facts: 
Rubber with wire strung through to protect against stretching
41" hangs at 20.5 inches down and around
Vintage beads
Glass beads in yellow and red
Each of my items is one-of-a kind, but special requests that play off something you see are always welcome. Email me.