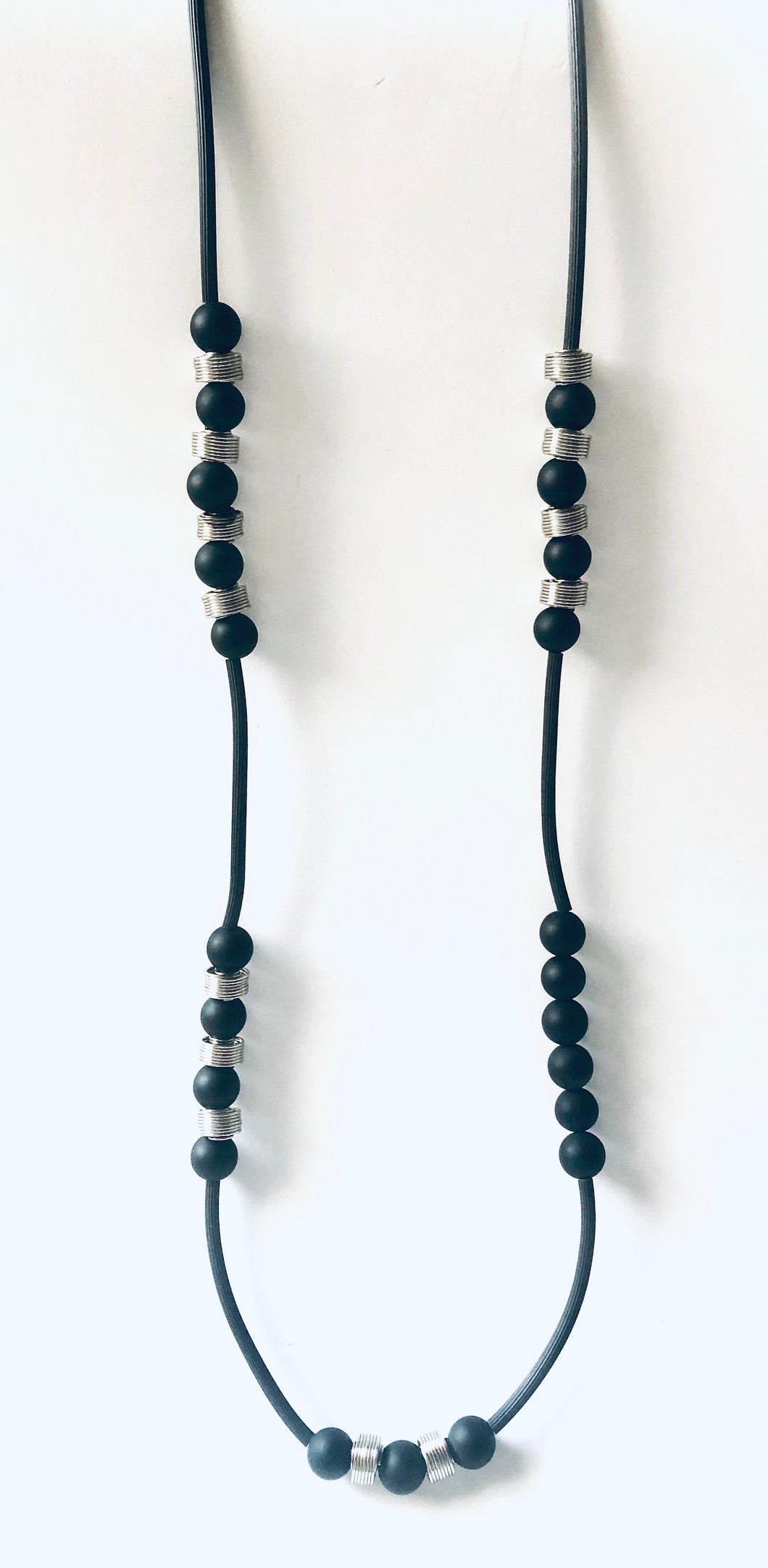 Onyx, stainless and Asymmetical Necklace
Regular price $45.00 Sale
This necklace is a kissin' cousin to two others on the site--the difference being that it is intentionally missing stainless beads on one side. I like design that is not totally perdictable, so this is a variation on the theme of matt onyx and stainless beads. The beads are like little springs.
37"
Onyx, stainless strung on textured rubber
simple, secure closure
Each of my items is one-of-a kind, but special requests that play off something you see are always welcome. Email me.