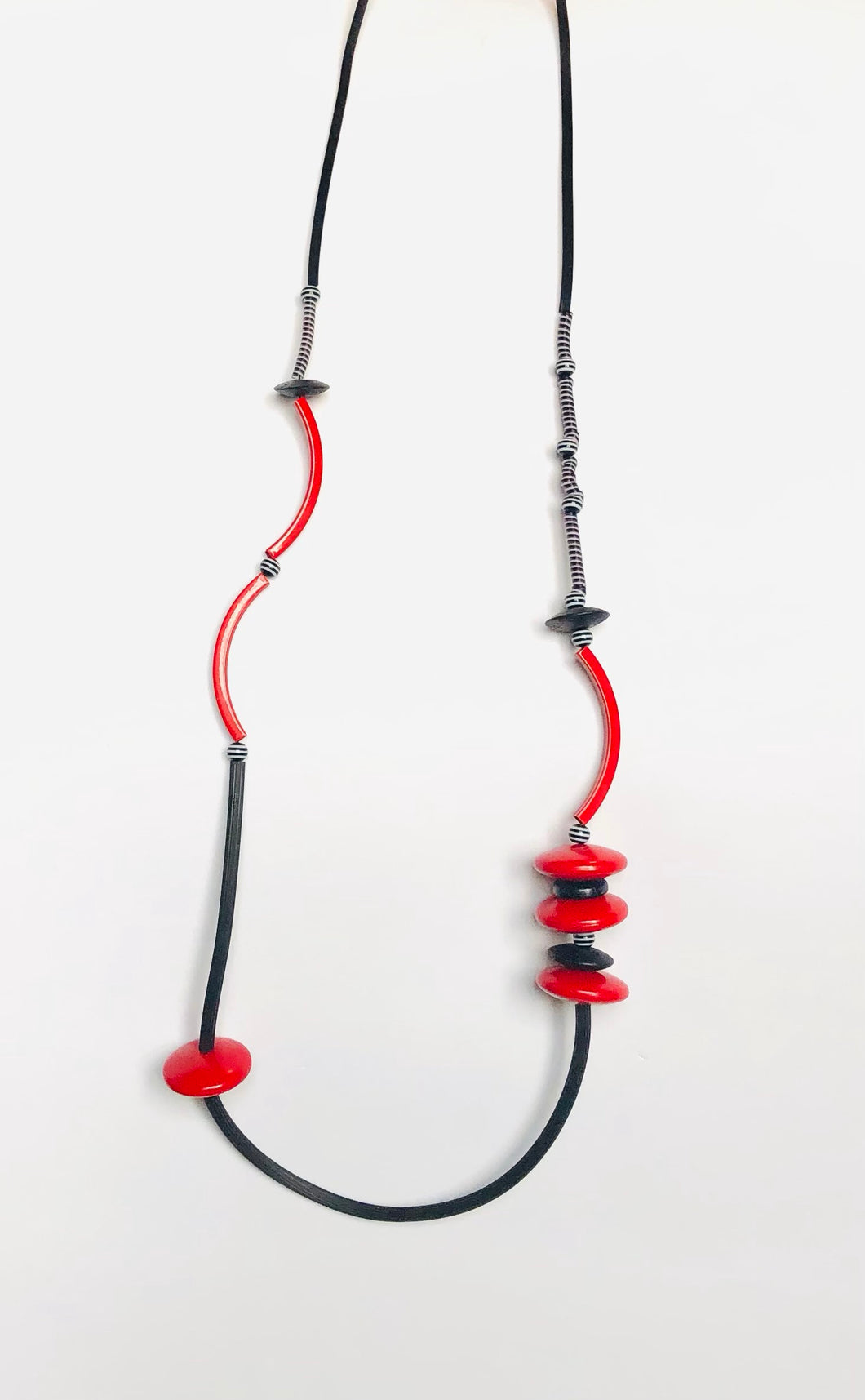 Lines and Squiggles Necklace
Red curves are metal and the black and white are rubber cord. Red discs, black balls and textured rubber make this a real mix media piece. It is light, bright and playful. 
36" long
Rubber, metal, lucite
Each of my items is one-of-a kind, but special requests that play off something you see are always welcome. Email me.