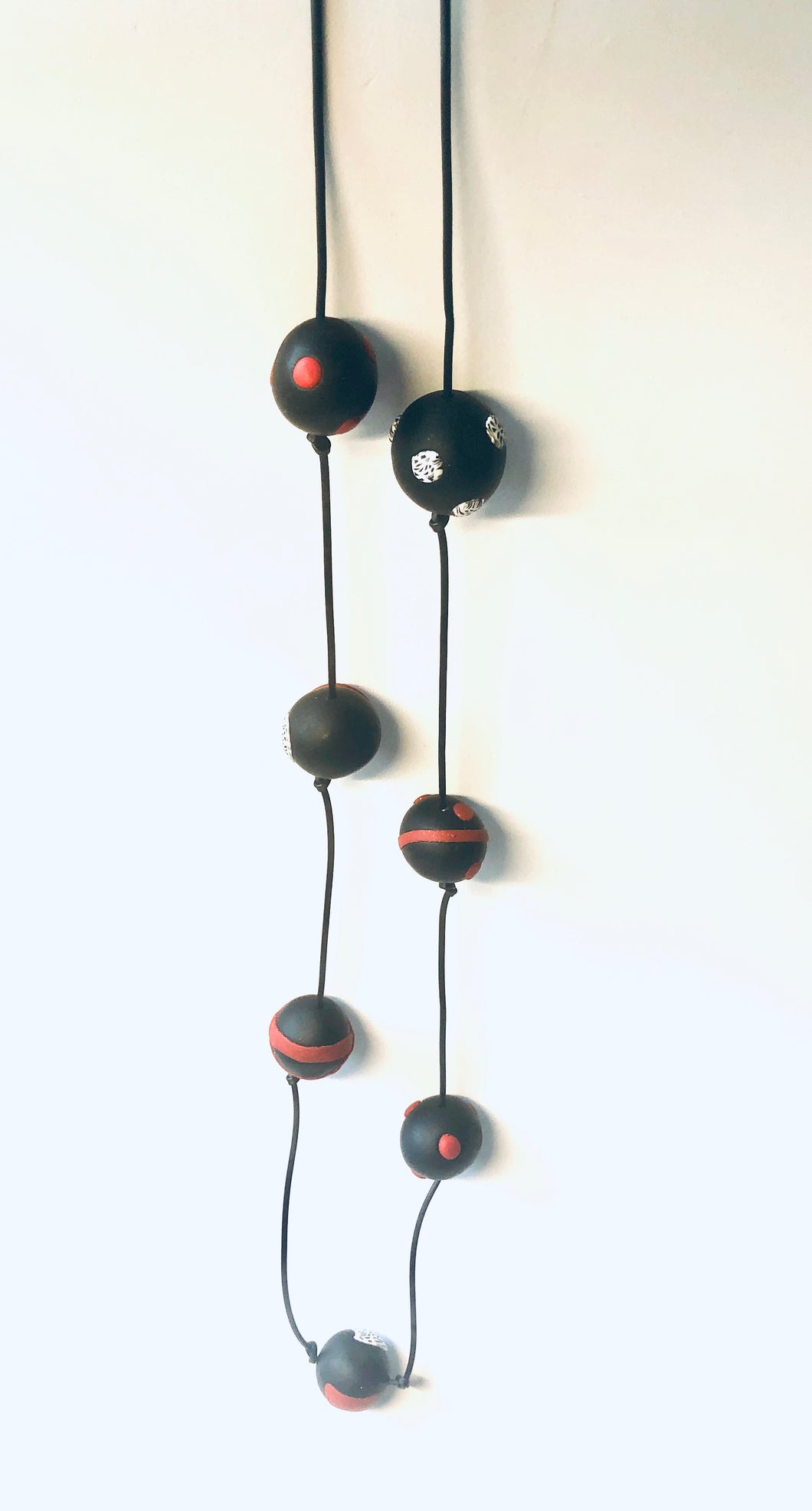 Knot Polymer Necklace
Regular price $60.00 Sale
This necklace make no pretense of being fancy but it is FUN. All the balls are black polymer with a pattern on them. No two are the same, and two of them have a black/white tiny dot pattern.
Polymer on rubber cord
36"
Each of my items is one-of-a kind, but special requests that play off something you see are always welcome. Email me.