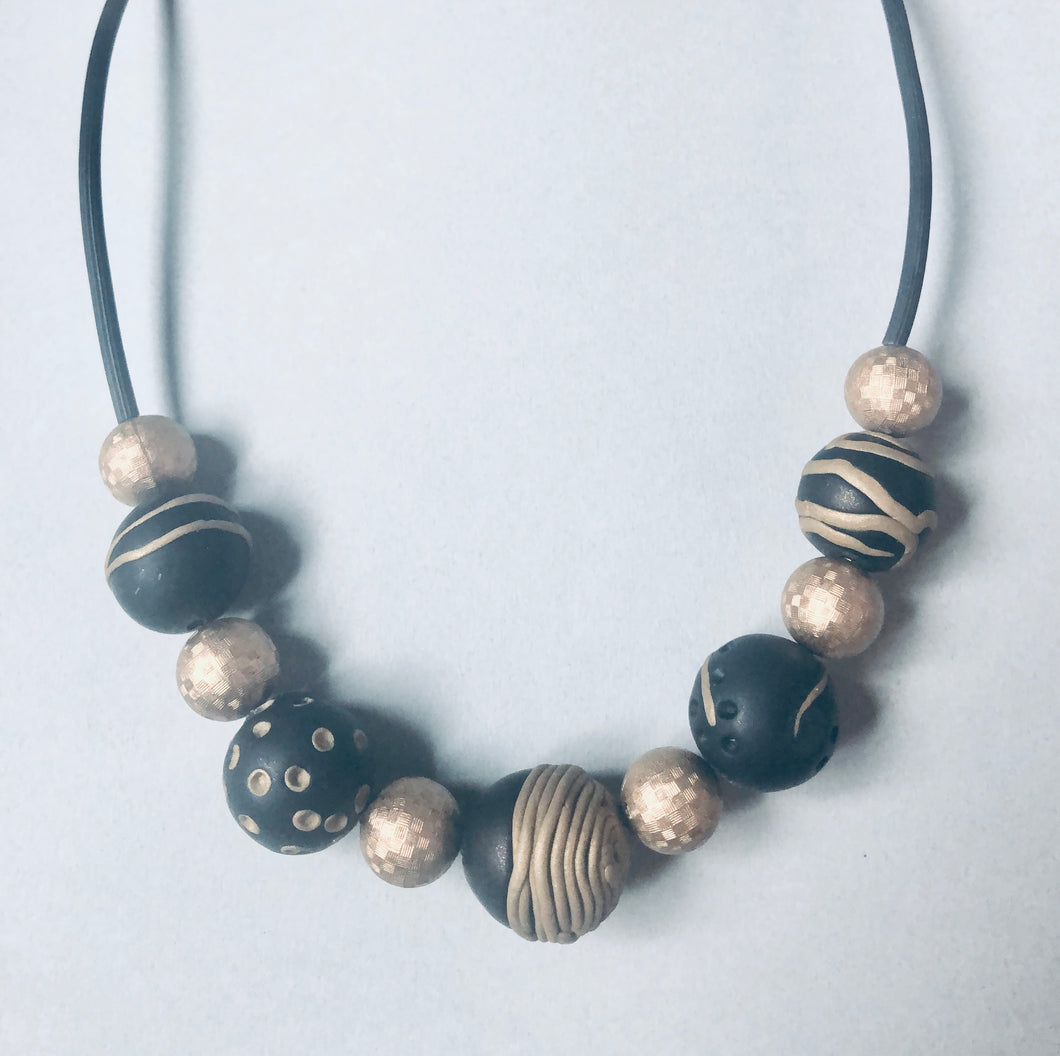 Gold & Black Polymer
Regular price $60.00 Sale
There is one of everything in this work--multiple patterns and textures and vintage beads. The black polymer is all matt finish with gold additions. Shiny gold vintage beads with great texture separate them. The polyer beads approximate 22mm, not too big but large enough to make a statement.
23" long
Polymer on rubber cord
Secure closure
Vintage beads
Each of my items is one-of-a kind, but special requests that play off something you see are always welcome. Email me.