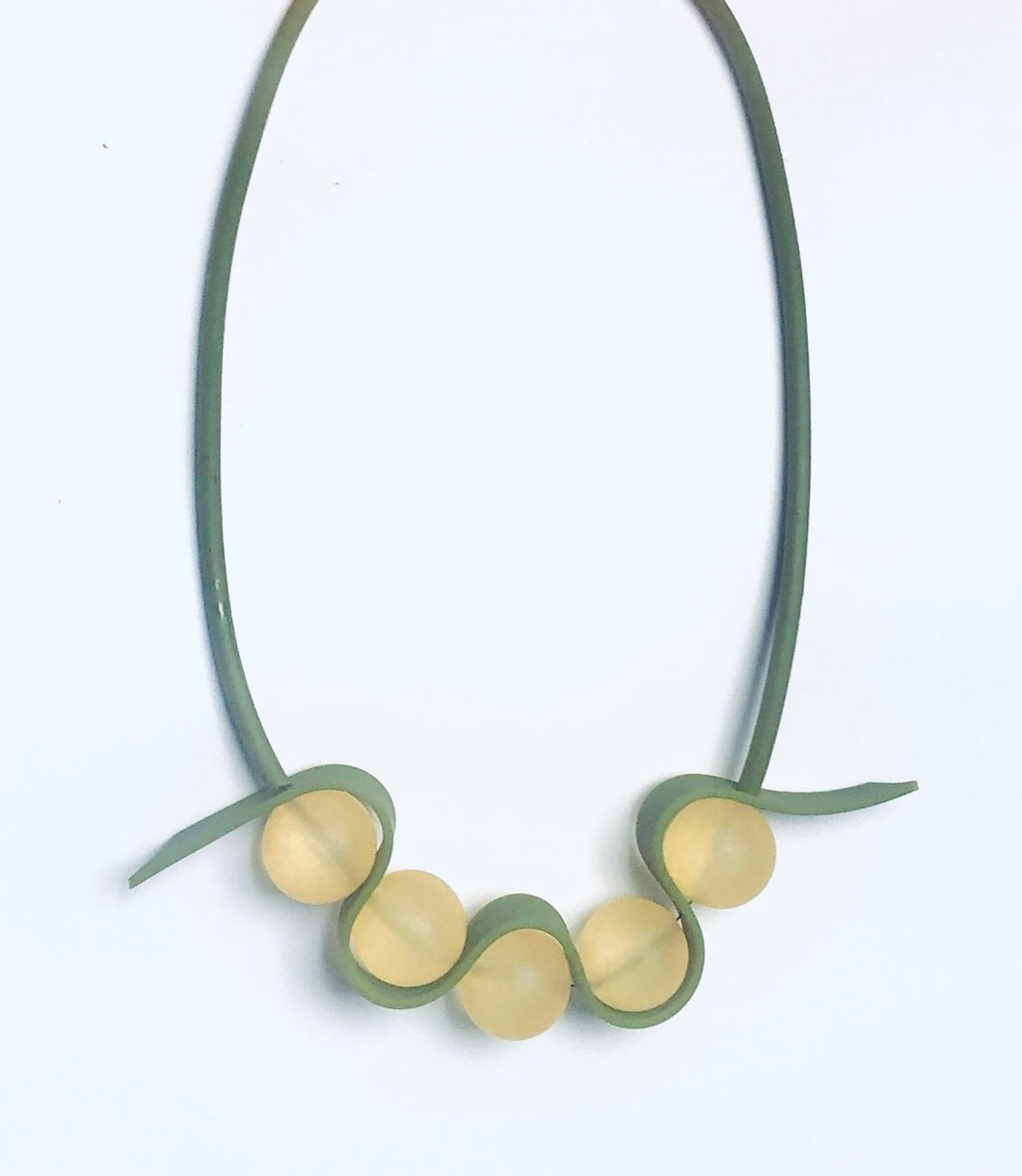 Frosted Yellow & Green
Regular price $40.00 Sale
This one of a kind work is made with half inch green rubber encircling frosted pale yellow beads in this necklace. You won't go unnoticed even through the item is small is size. The beads are a lovely color and undulate around your neck in a total of 20"--a modest chocker.
Facts:
22"Rubber "chain"
Frosted lucite beads
Secure bayonet closure
Strung on wire to give strenth
Each of my items is one-of-a kind, but special requests that play off something you see are always welcome. Email me.