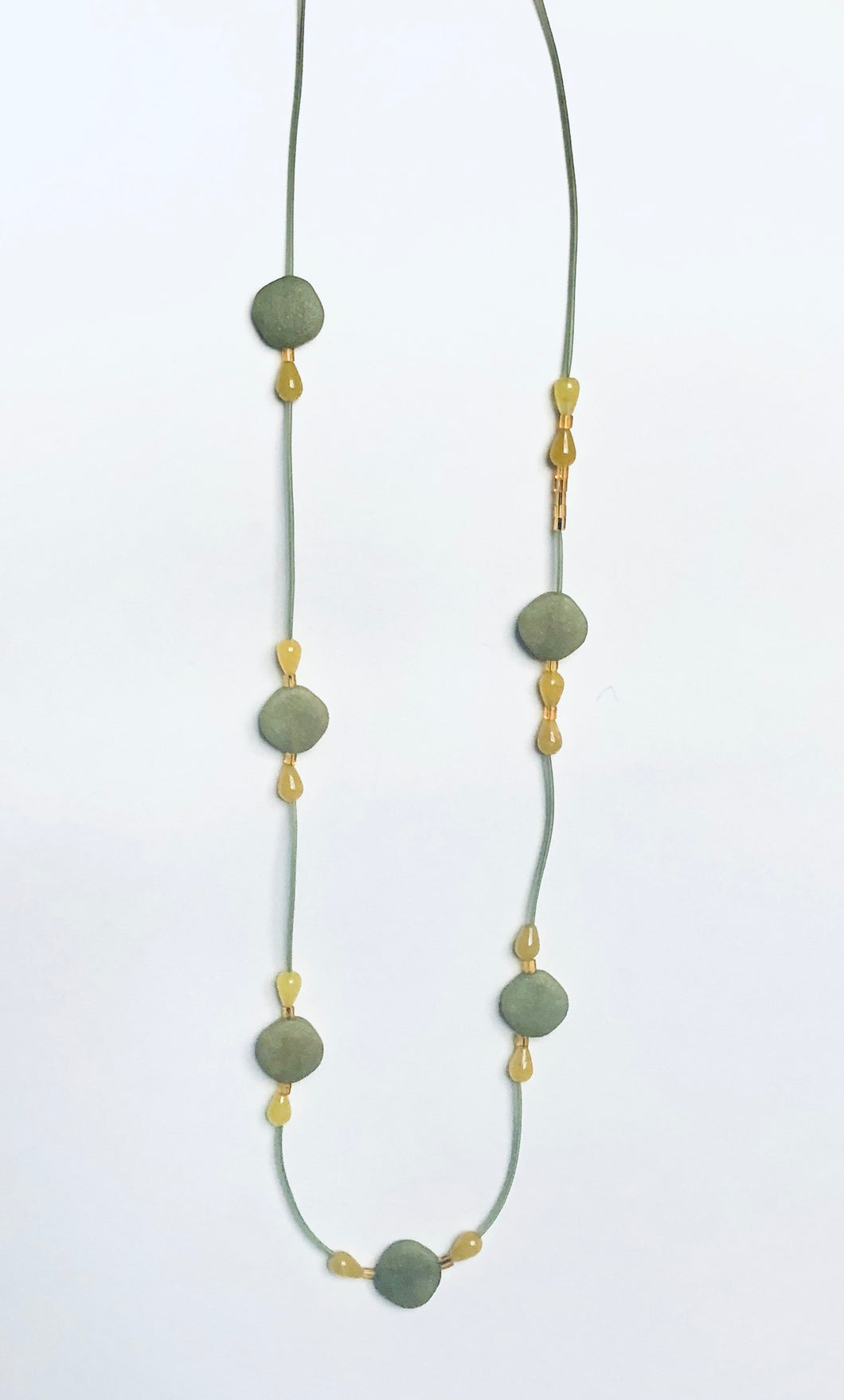 Frosted Green
Regular price $60.00 Sale
I love combinations of textures and patterns and this piece has it all. The round green beads are textured to the touch and opaque. The yellow beads are shiny glass teardrops separated by orange glass faceted beads. All the colors relate but are different in their impact. The soft green rubber cord disappears and makes the beads STAND OUT!
Facts
Green, yellow and orange glass beads
22" in length
Pale green rubber cord
Secure bayonet clasp
Each of my items is one-of-a kind, but special requests that play off something you see are always welcome. Email me.