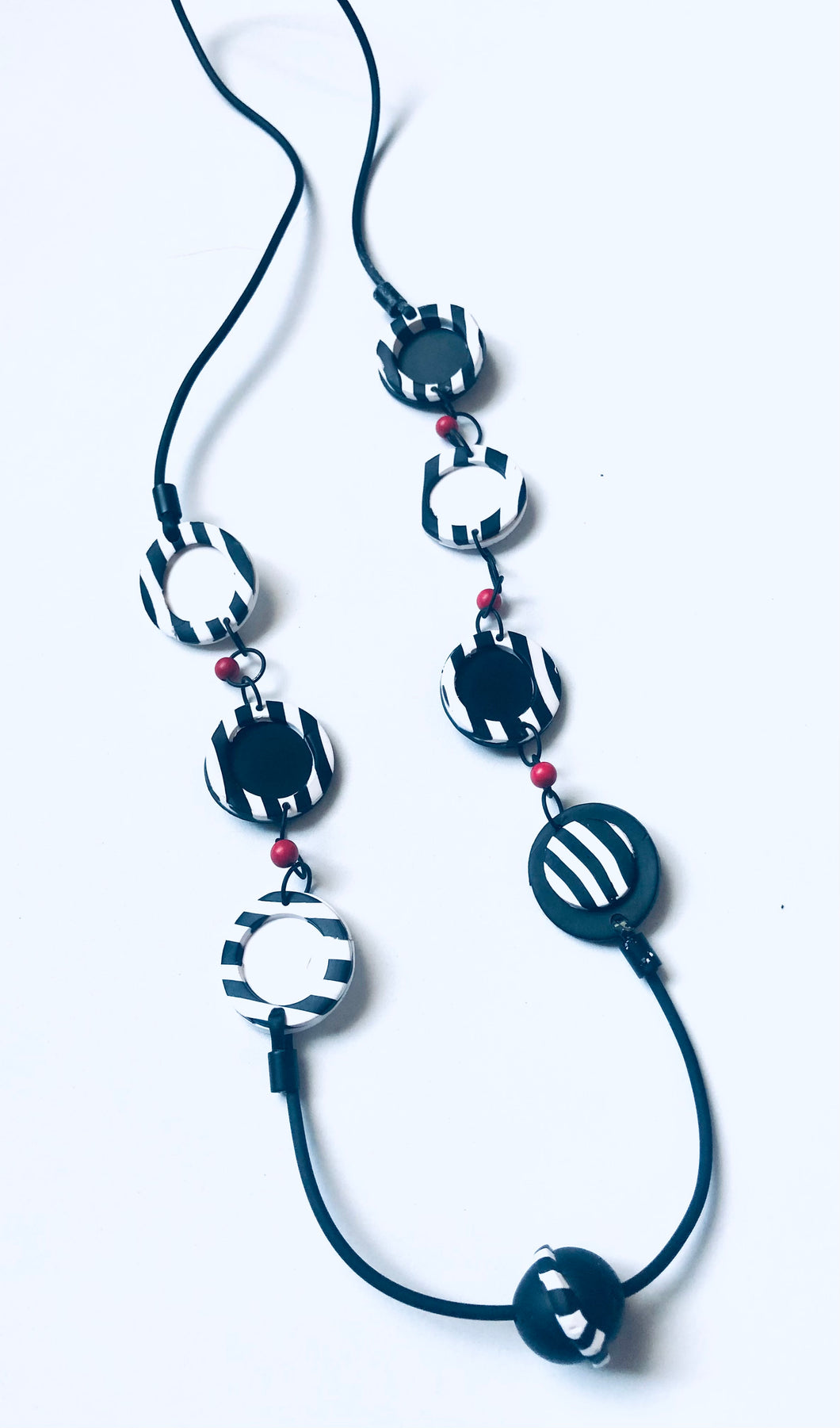 Circles & Stripes Polymer Necklace
Regular price $60.00 Sale
Polymer beads varieties in black and white make this eyecatcher a real favorite. The large beads play on the contrasts and opposition of patterns. Small red beads separate the big beads. All are strung on rubber strung with wire to assure strength.
Facts
Polymer Clay beads 1.5"
Rubber
18" drop
Each of my items is one-of-a kind, but special requests that play off something you see are always welcome. Email me.