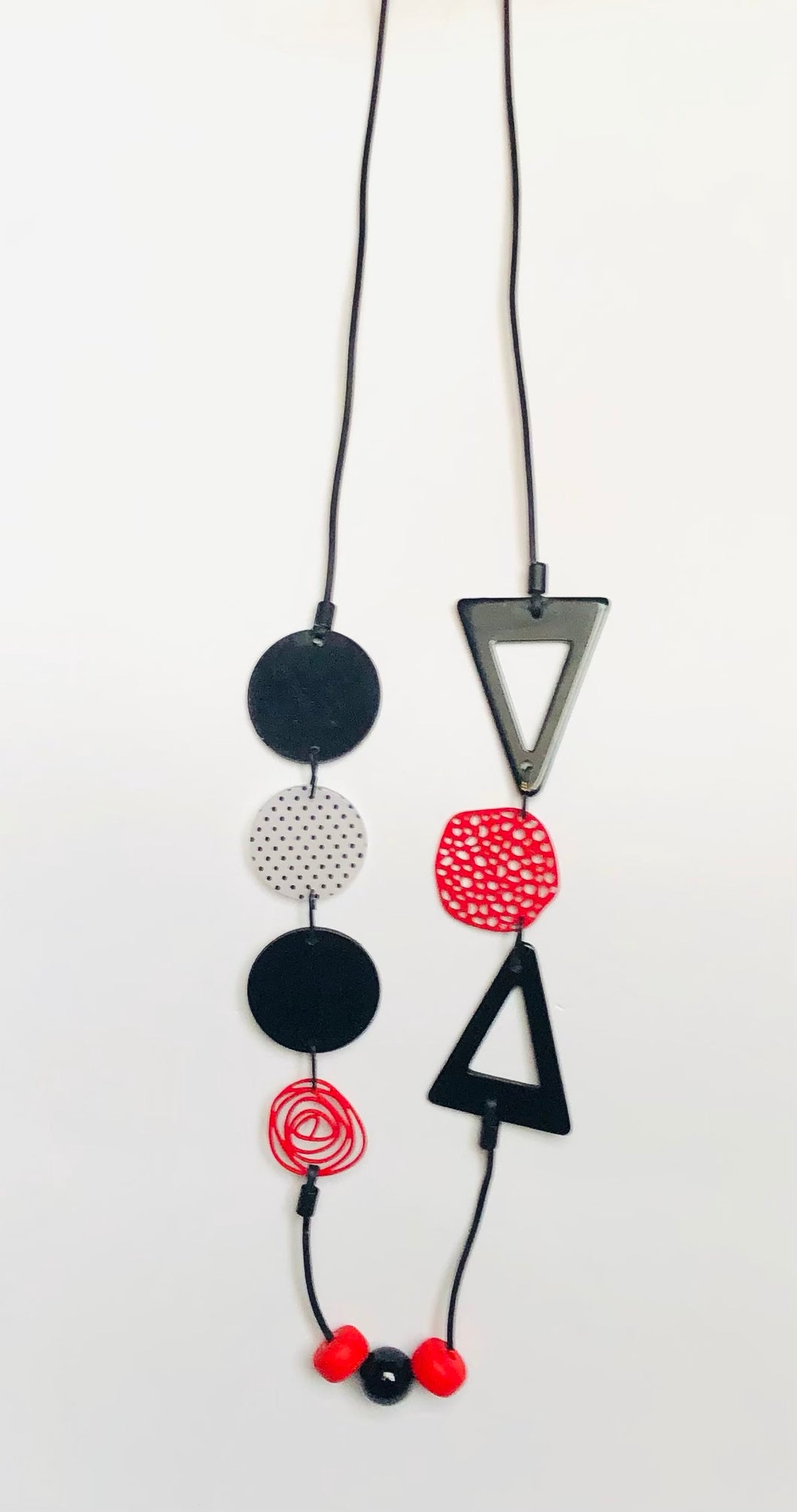 Circles Necklace
Lucite circles of black and polka dots as well as lacy wire make this an eyepopping piece. Triangles add to the visual feast. Textured rubber cord forms the chain. The piece is very light weight but held in place with beads at the bottom.
36"
Lucite, rubber, onyx
Each of my items is one-of-a kind, but special requests that play off something you see are always welcome. Email me.