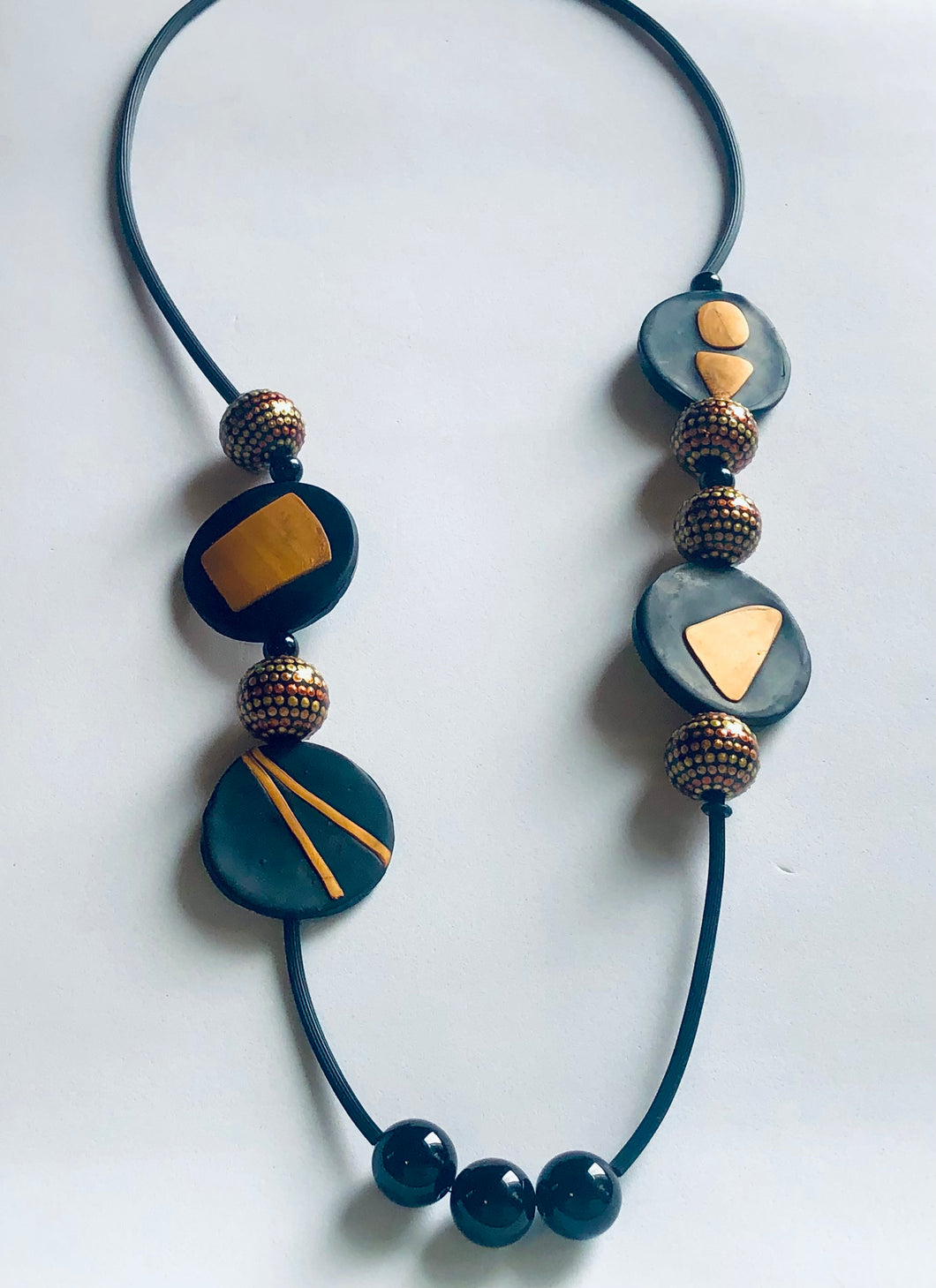 Bold Gold (and black) Necklace
I love asymmetry, and these beads are no exception with their different patterns. Black and gold matte polymer make a statement in 1.75 inches.They alternate with delightful vintage dot beads and onyx at the bottom to provide a little shine and weight.
34"
polymer
Textured rubber "chain"
Onyx and vintage lucite beads that separate


Each of my items is one-of-a kind, but special requests that play off something you see are always welcome. Email me.