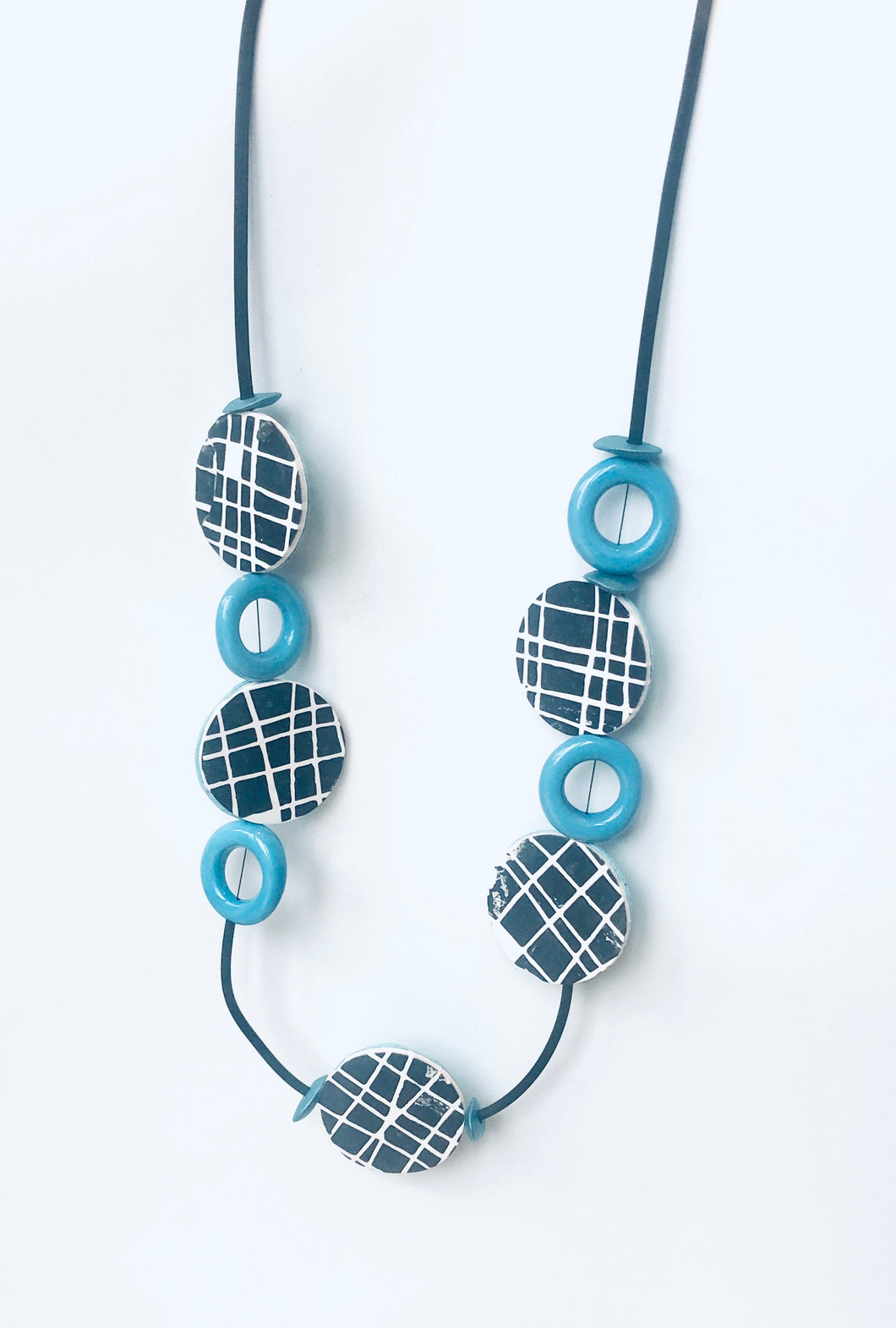 Blue Plaid
Regular price $50.00 Sale
A new technique for me yielded this bead that is stenciled with a pattern by applying black paint to white clay. I love the effect. I have strung this with torquoise plastic rings and a random "appearance" of clay discs in the same blue color. Wire rung throughout to assure stability but also adds style as it crosses the rings. The work also included black rubber which adds texture and style. 
Facts
Polymer clay that is white on the reverse side
Torquise rings
Clay separators
36" long
Each of my items is one-of-a kind, but special requests that play off something you see are always welcome. Email me.