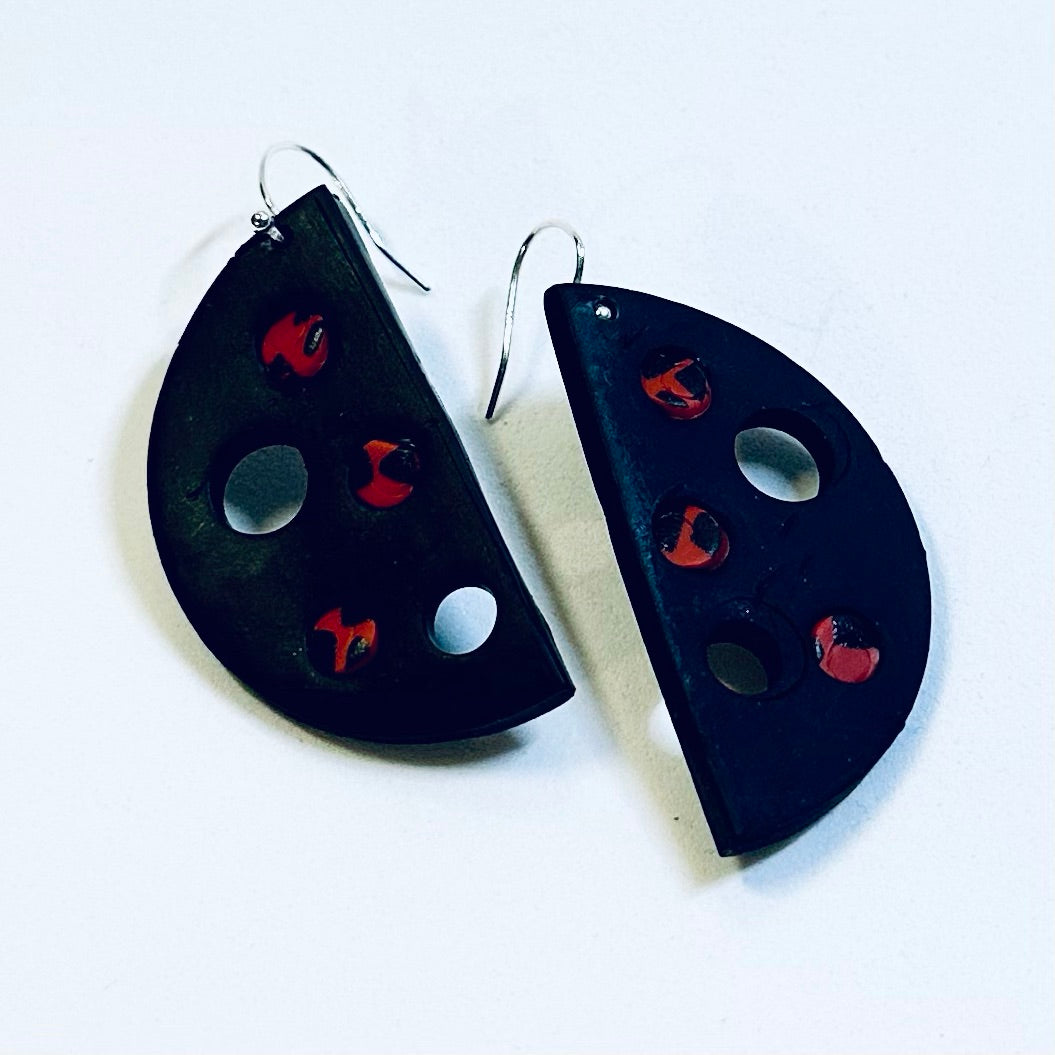 Black & Red Contemporary Earrings
Regular price $25.00 Sale
Wear your style loud and proud with these unique black & red earrings! Half-rounds and full of character, these beauties feature holes filled with splashes of vibrant red, making them a perfect accessory.
Details
Polymer clay for a very light earring
Sterling silver french hooks
1" in length
Each of my items is one-of-a kind, but special requests that play off something you see are always welcome. Email me.