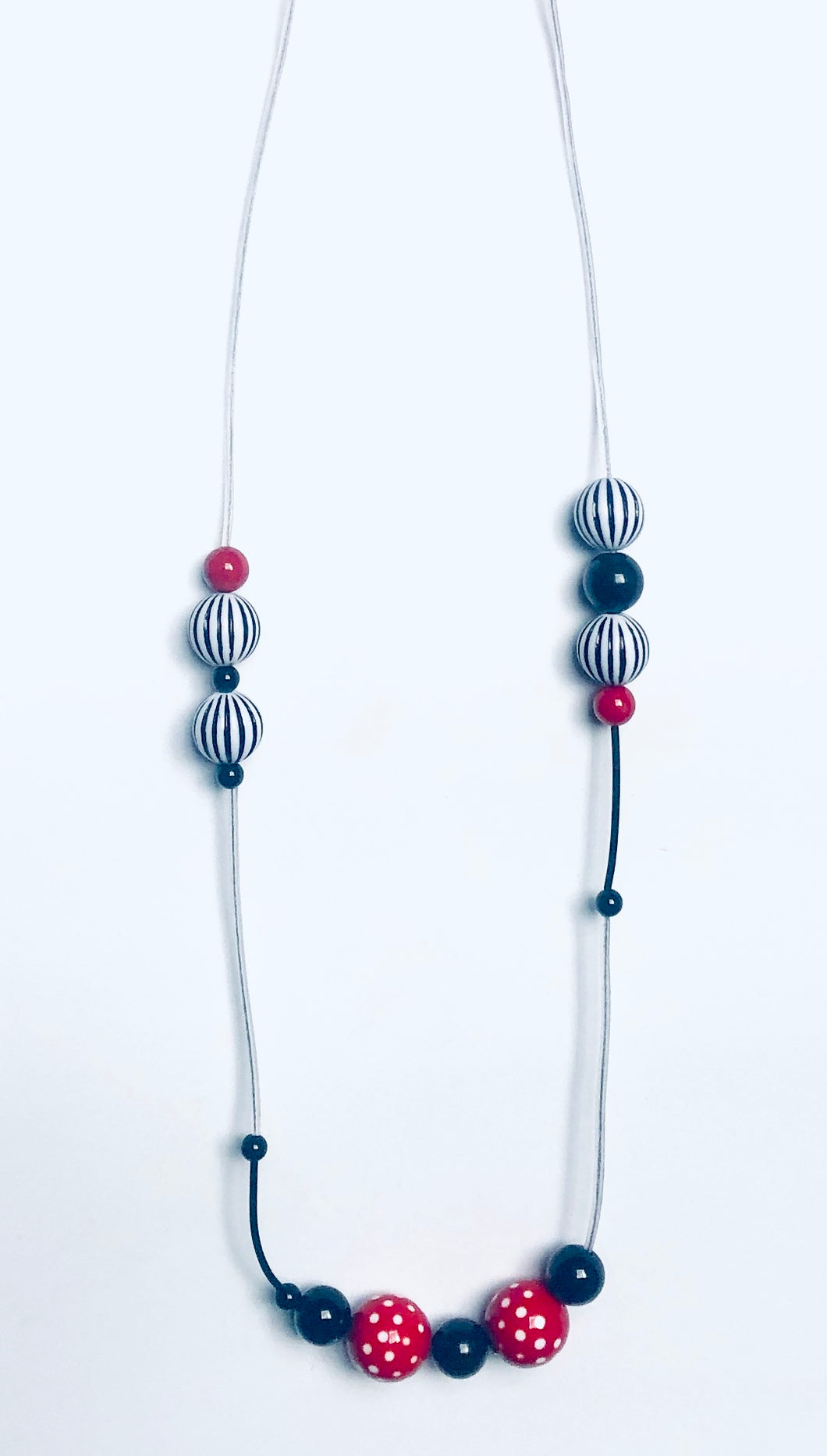 Black & Red Asymmetry
Regular price $60.00 Sale
There is nothing straight forward about this necklace--beads vary, cord is black or frosted white--all in the name of fun, funk and style. The black and white beads are textured, onyx black separator beads and the polkadot beads make a glorious variety.
Facts:
Rubber connectors
Onyx and lucite beads
20" in length
Secure bayonet connector
Each of my items is one-of-a kind, but special requests that play off something you see are always welcome. Email me.