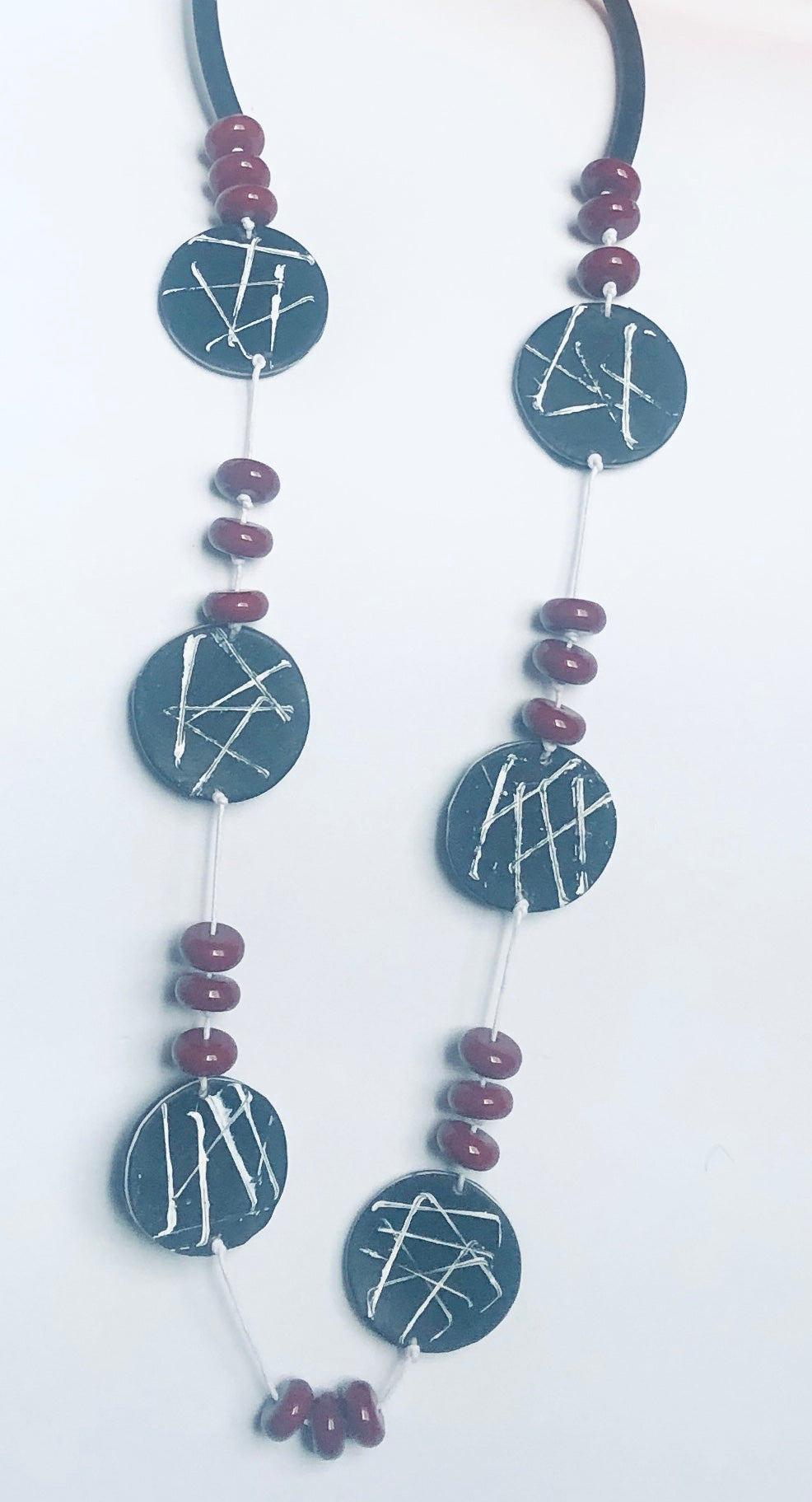 Black and Bergundy Polymer
Regular price $50.00 Sale
Polymer discs painte with a random pattern of white are knotted on white cord and bergundy beads to create a very organic visual statement.Each disc is strung so that a white stripe runs along the back and emerges on the more patterned side. The bergundy beads are of an indeterminate origin with a depth of color that adds elegance beyond the typical red/black motif.
Facts
Polymer Clay
knoted cord join
Rubber encircling the neck
Secure bayonet clasp


Each of my items is one-of-a kind, but special requests that play off something you see are always welcome. Email me.