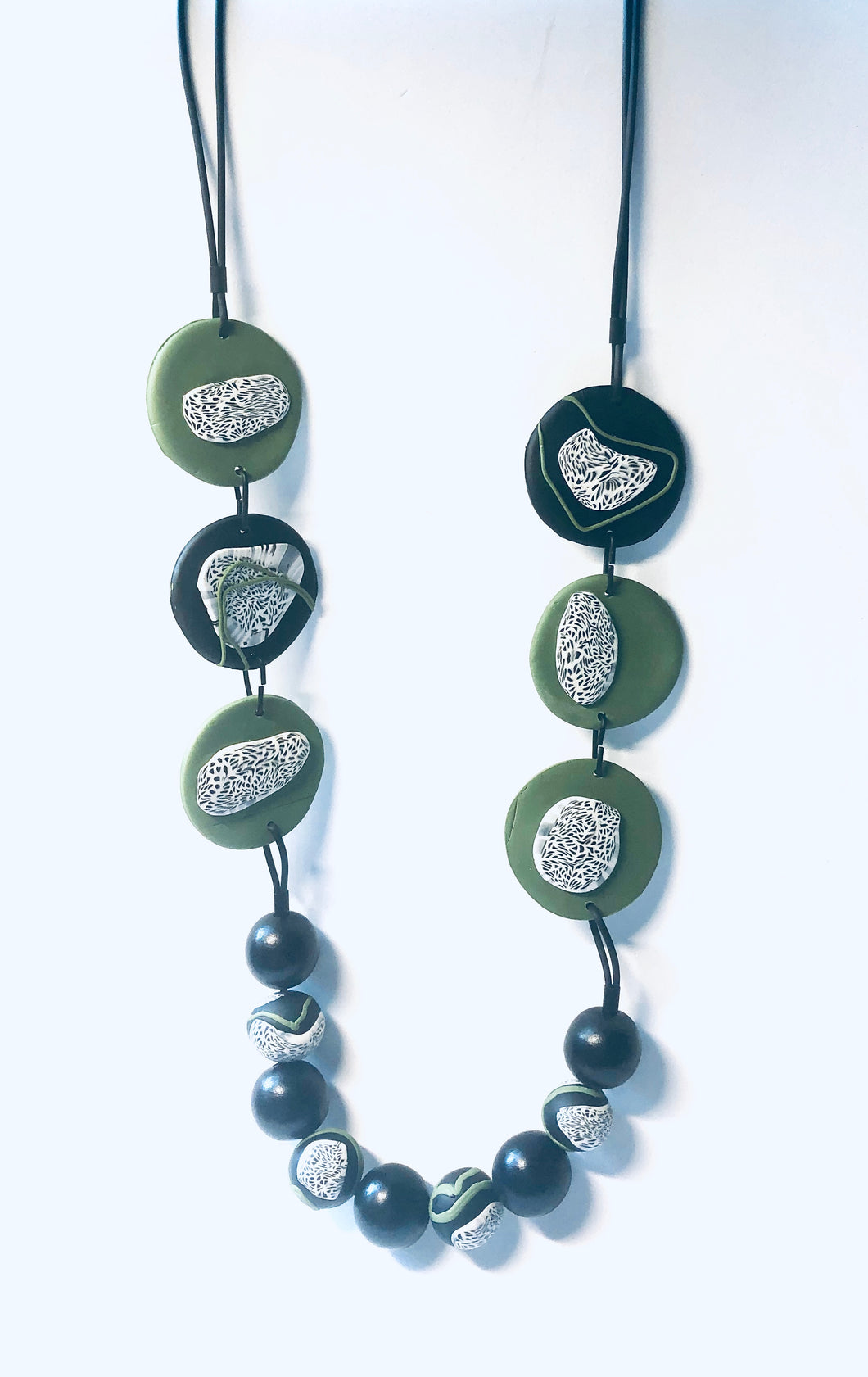 Polymer Green & Black Necklace
Regular price $35.00 Sale
Khaki green is combined with black and white patterns to create this wild and crazy necklace. It was my first experiment with a tiny patterned cane which I applied to the disks and balls. Each disk is patterned on both sides and the beads carry through the pattern as well.
Polymer 1.5 disks
Rubber textured cord
36" approximately
Simple secure closure
Each of my items is one-of-a kind, but special requests that play off something you see are always welcome. Email me.