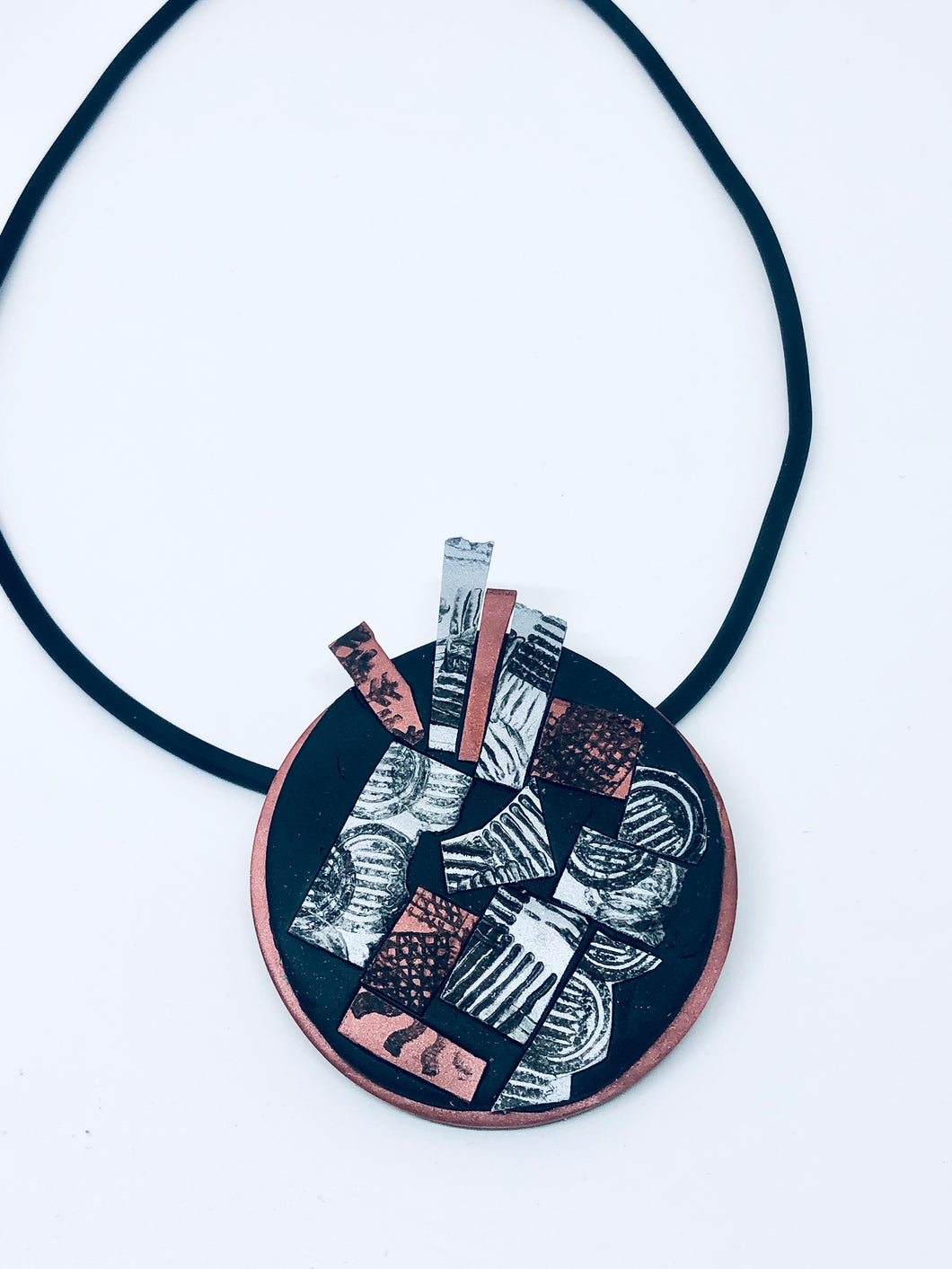 Printed Polymer Necklace
Regular price $30.00 Sale
Make a bold statement with this Printed Polymer Necklace! Its asymmetrical shape will make you stand out from the crowd. Shades of grey and bronze have multiple patterns. Dare to be unique and shine with this modern, stylish accessory! 
Facts

2" diameter
23" drop
Textured rubber cord
Each of my items is one-of-a kind, but special requests that play off something you see are always welcome. Email me.